Our Waters & Their Fish...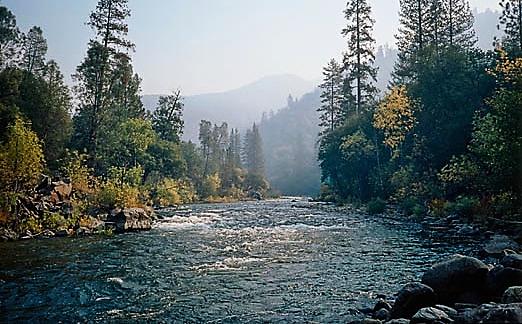 From freestone rivers, small spring creeks, lush still waters, amazing tailwaters and some of the most productive anadromus rivers to be found, the West Slope Of the Sierra offers the most diverse fly fishing opportunities to be had anywhere. Journey into the best kept secret in California fishing...



"The West Slope of the Sierra"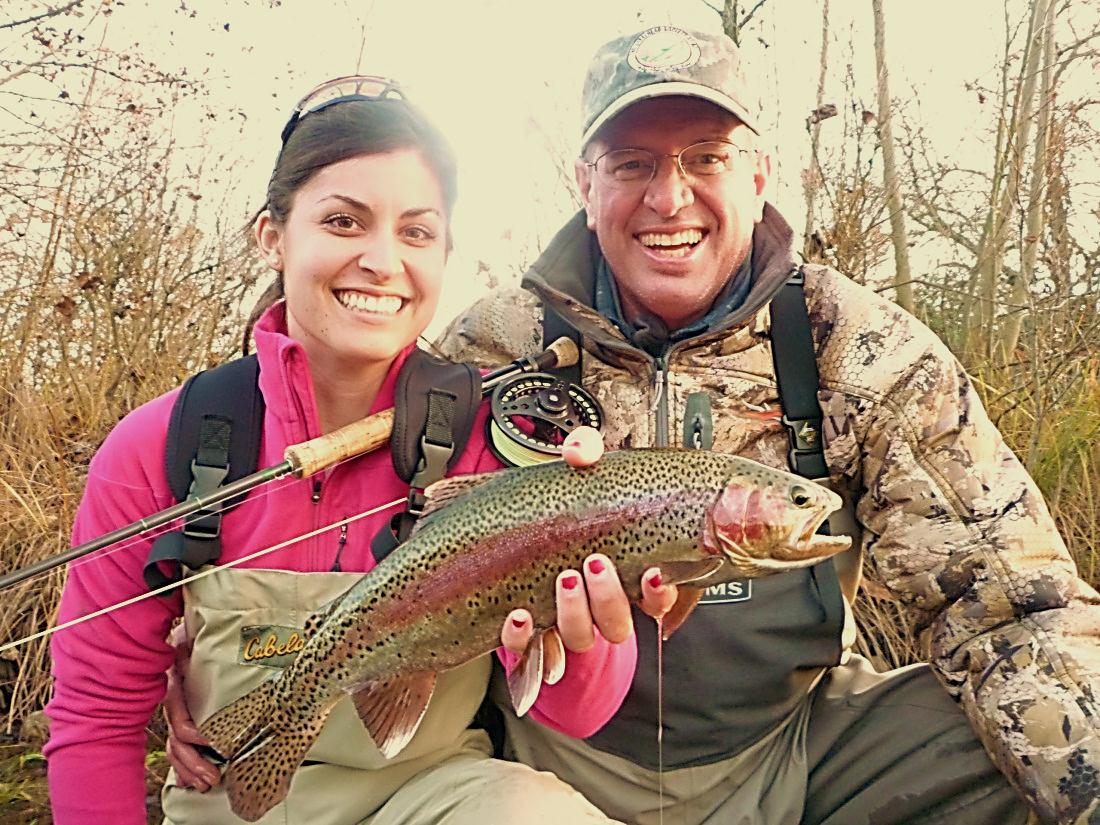 The rivers of the West Slope of the Sierra begin the journey to the ocean atop mountain glaciers from south of Lake Tahoe to the beautiful peaks of Yosemite national park. The Tuolumne, Stanislaus, Merced, Mokelumne and Calaveres drainages flow though thousands of miles of small feeder creeks, into large canyon rivers and into some of the biggest reservoirs in the State. From there, they flow uniterupted into the California Delta, S.F. Bay and into the Pacific Ocean.

In the high elevation ​​beginnings of these rivers they are chalk full of feisty Rainbow, Brown, Cutthroat and Golden trout that readily feed upon flies during their short but fantastic season. They also provide surprisingly large fish for thier size in some cases.
As these rivers flow into upper elevation reservoirs we start to see these size of the fish increase, with fish from these lakes migrate upstream to spawn and feed in the cool inlets. These fisheries can be challenging to reach both on foot and by motorized boat but the rewards are some of the greatest the West Slope can provide.

From there, these rivers become some of the best trophy trout producing canyon tailwaters on the anywhere. With larger impoundments down stream of these lower dams, the rivers flow through beautiful canyons that have resident native fish as well as large fish which move up from the lakes below to feed, seek shelter from warm water and spawn. This is where we see a large population of

trophy size trout caught on a daily bases. Some of the sections provide the absolute best trophy trout fishing with the least amount of angling pressure to be found in the State. As these rivers enter the large irrigation and flood control reservoirs of the Sierra Foothills and host some of the very best bass fishing on the planet. The B.A.S.S tournament circuit has added two of these reservoirs to their tour for 2013 and beyond. These are beautiful lakes with surprisingly little pressure and a population of fish that rarely if ever see the presentation of fly anglers. The largemouth, smallmouth and spotted bass fishing can provide some of the most prolific non-stop action that we see season after season

The West Slope also hosts many smaller impoundments and ponds both public and privately owend that have an excellent eary spring season for bass and trout.

From these large lakes the water then flows into our lower anadromus sections of river. These rivers recive a very hardy run of both half pound and adult winter and spring, steelhead runs. They are mid-sized rivers where action can be fast and furious for hungry half pounders feeding both above and below the surface and large adult fish that have the same feeding behavior. ​​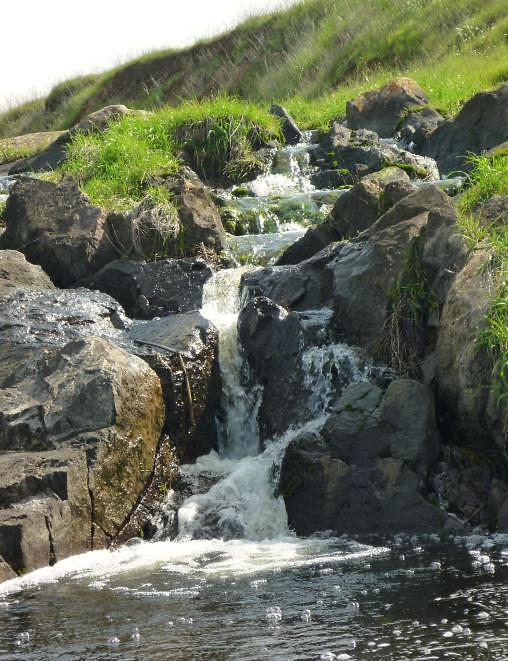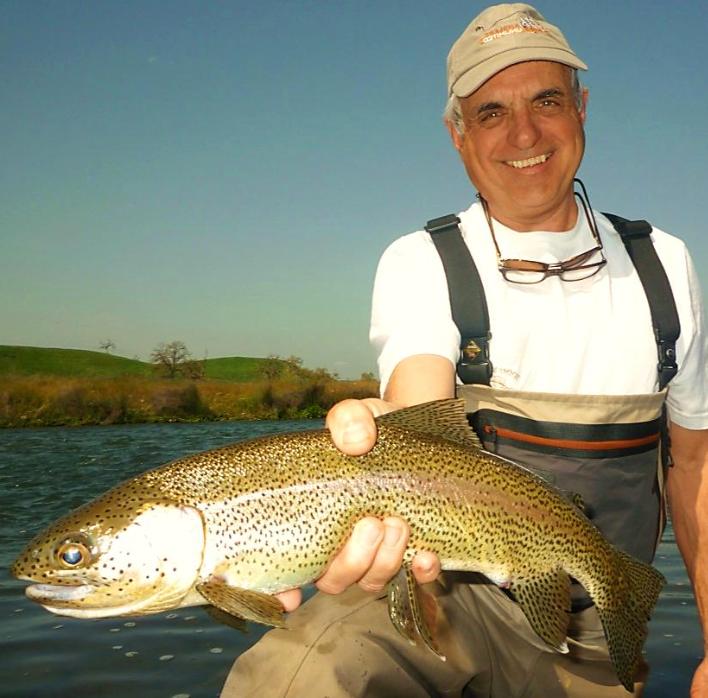 These rivers also host an anadromus population of summer striped bass and shad and a fall run of Chinook salmon. Our winter and spring steelhead fisheries is probably are the most popular among our clients over the past 15 years especially. Because these rivers are no more than a two hour drive from the S.F.Bay, Sacramento and Fresno areas, it can be done on a quick day trip or on a multi-day excursion. Although these rivers are close large metropolitan areas, with the access we have to both private and public launches it is not uncommon to encounter no other anglers while exploring these waters.

As we progress into the late spring and early summer, steelhead fishing gives way to hands down the very best river smallmouth, largemouth, spotted and striped bass fishing in California. We have secured some of the most sought after and impossible to get access points to these rivers, allow our clients to exclusive acess to these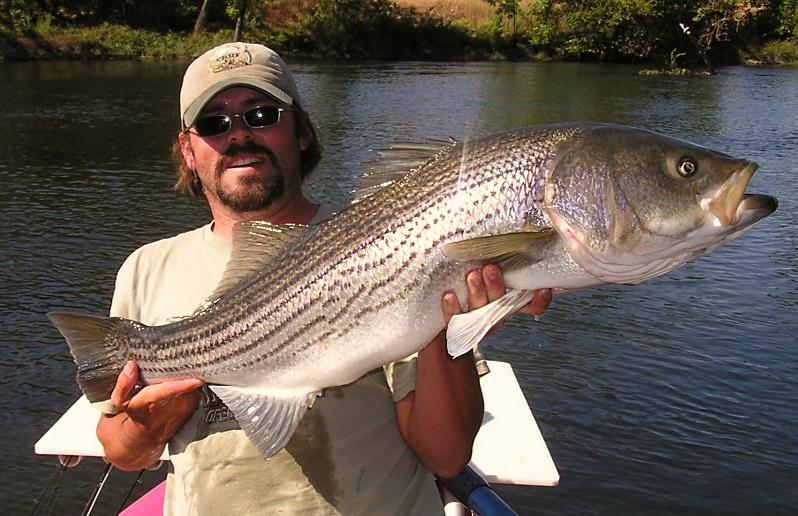 amazing fisheries. It is not uncommon to hook 30-50 fish a day on these rivers and have shots at stripers along the way, some in size of the one pictured to left. You will float for miles a day without seeing another angler and few other people at all. You will have opportunities at 13 species of fish on these outings that rarely a presentation from anglers of any type. You will be surrounded by diving osprey, stalking blue herons, feeding deer and some of the best multi-species action in the world!

​ We hope you are able to begin your journey into exploring the multitude of diverse angling options of the West Slope of the Sierra this season. If we can provide any further information or you would like to book an outing please don't hesitate to contact us.